The COVID-19 shutdowns caused our beloved Crypticon Seattle to be first postponed from May to September, and then ultimately cancelled for 2020. My buddies and I have taken the 500-mile-round-trip to attend Crypticon Seattle for 11 years in a row, so we were really bummed when it was cancelled.
A casual comment about us just putting on our own con for ourselves soon blossomed into a bunch of facebook message threads and socially-distanced backyard chats and the result was Crypticon Dale's House, a 'con' for 6 friends who were missing their favorite horror convention.
As you'll see in this 'trip diary,' we tried to replicate many of the things we liked about our road trips to the con, as well as a lot of the things that happen at the con itself, albeit in our own small and sometimes twisted way.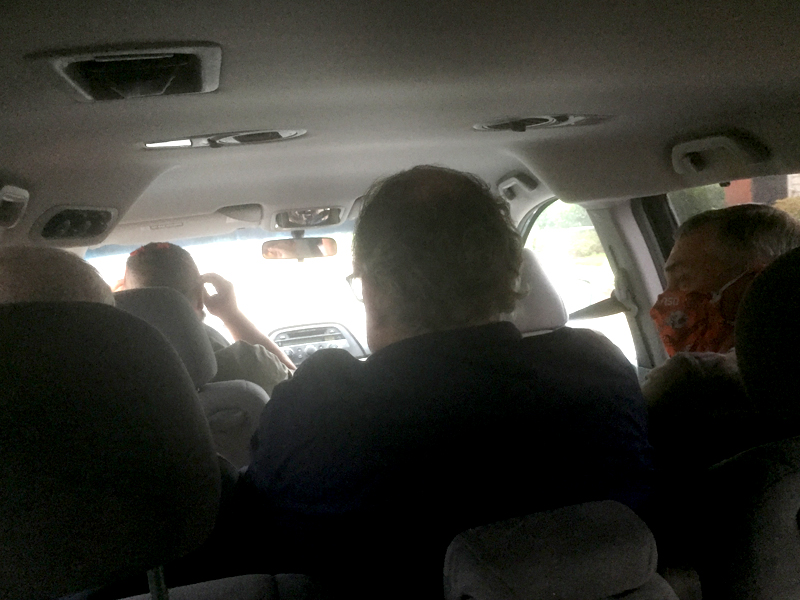 We started off as we always do - in the van.
---
Getting some killer donuts from Cork's!
---
Coconut heaven!
---
Full of caffine and donuts! Let's go!
---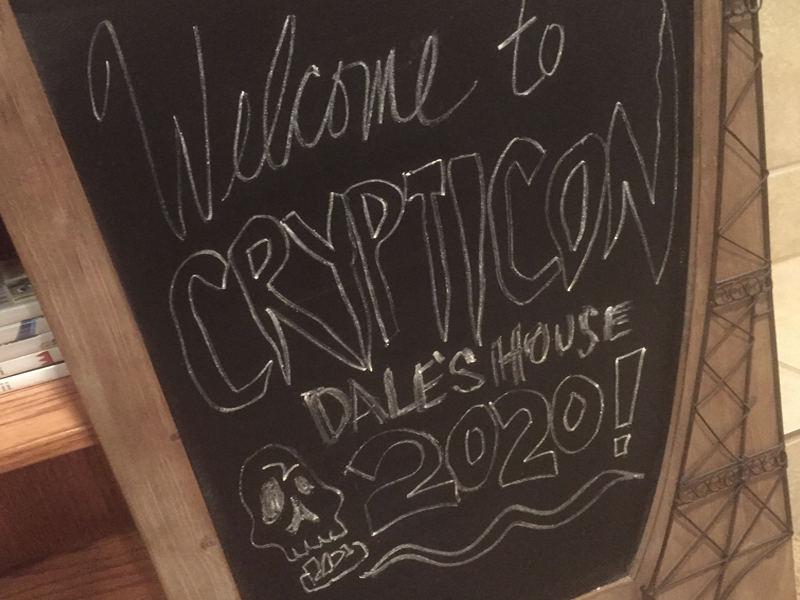 And here we are, after a 10-minute trip from the donut shop, at Dale's house!
---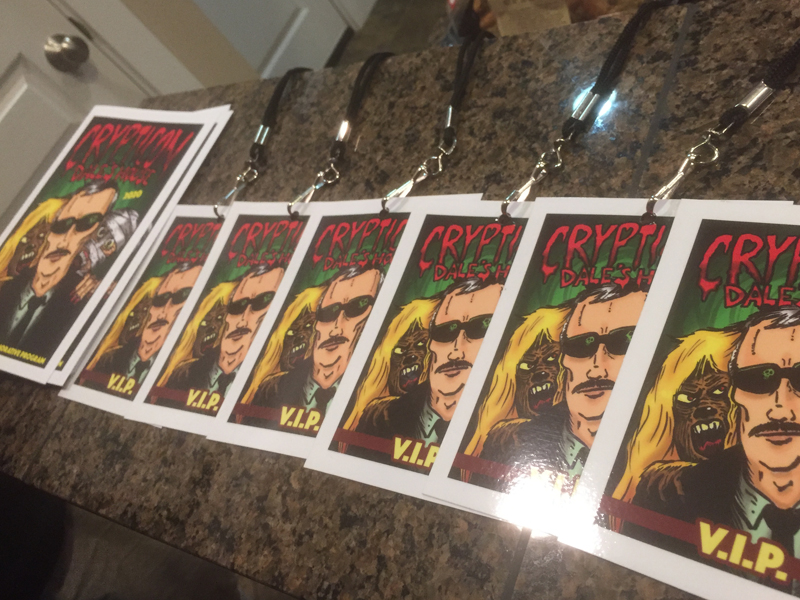 Programs and badges all ready!
---

Since there are only a few of us attending, we decided we would ALL be V.I.P.s
---
We even had chocolate chip cookies like you'd get at the DoubleTree front desk.
---
Got our programs!
---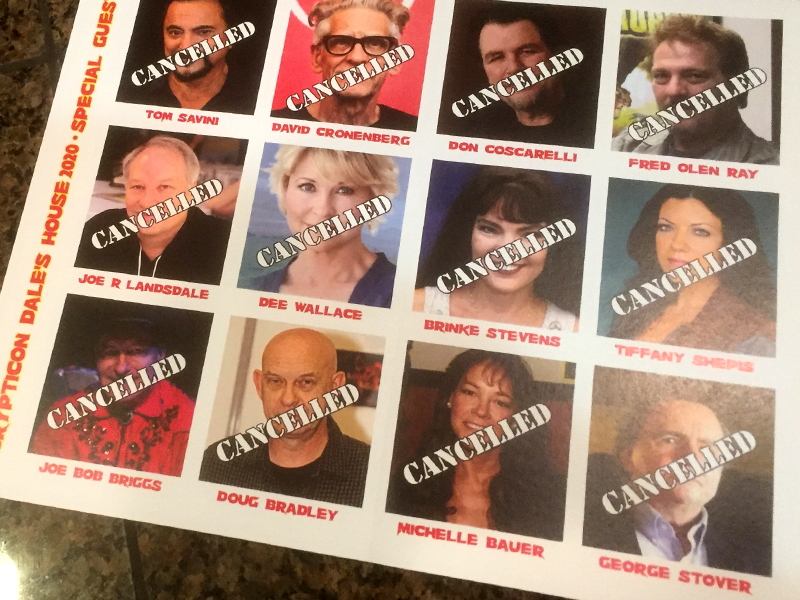 Oh, dang! Looks like ALL of the guests had to cancel. That would have been an epic horror con! Oh well, we'll just have to make due with other scheduled activities.
---
John checked out the vendor room, but the only vendor was Joe - and everyone already had those movies, because most everyone was IN THEM!
---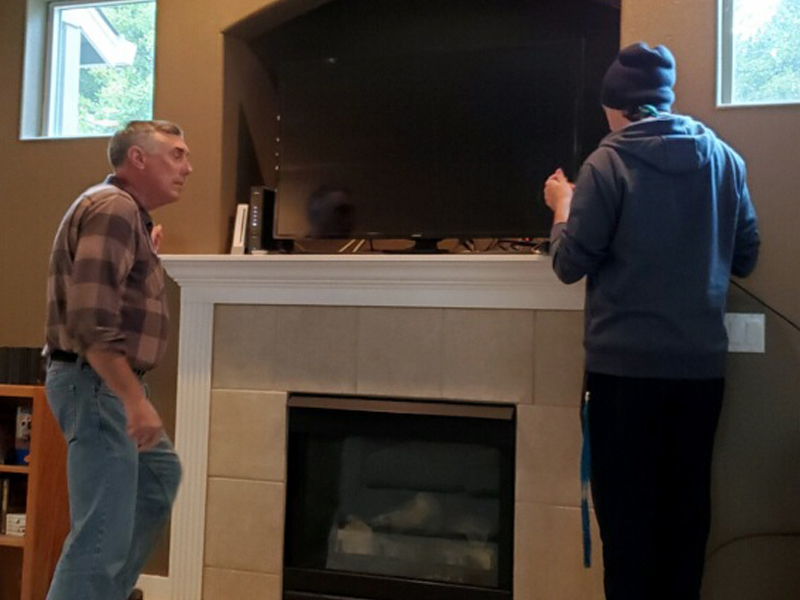 Getting the A/V all set up.
---
First movie: Fred Olen Ray's comedy horror flick EVIL TOONS!
---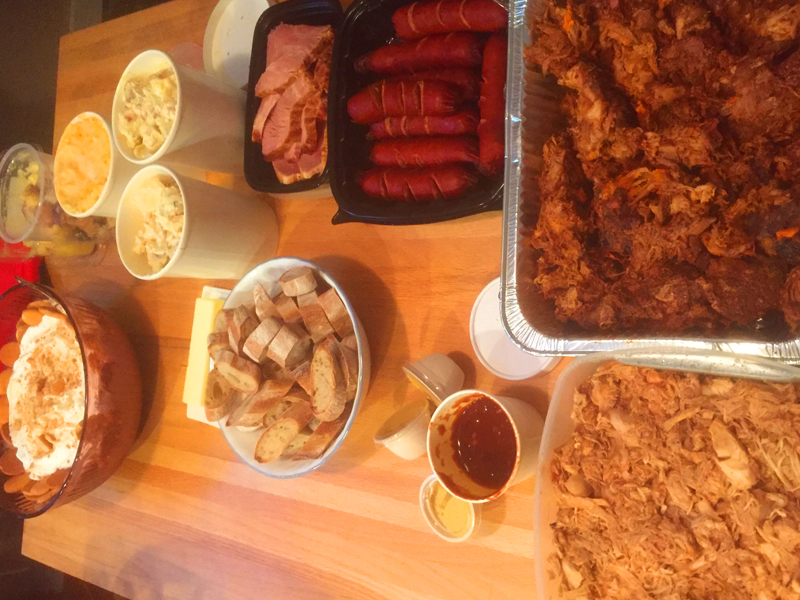 TIME FOR BBQ! I got a bunch of pulled pork, smoked ham, sausages and sides from Eats & Treats Cafe and made a big batch of pulled chicken.
---
Rob baked a buttload of bread!
---
I made this gigantic banana pudding!
---
Movie #2: Tobe Hooper's THE FUNHOUSE!
---
There is usually a tattoo booth or two at Crypticon Seattle, so we got out some magic markers and did our own version. Here's a weird jellyfish I did for Grayson.
---
Inspired by Evil Toons, I did an Evil Toon tat on Rob!
---
Did a jack-o-lantern for Dave and a wavy, groovy Mr. Brich for Dale.
---
Connor wanted an angry pineapple on one arm and a Patrick Nagel-style piece on his other arm. That was fun!
---
Rob drew a crazy beholder beast on my arm.
---
'The kids' checking for the latest memes.
---
Movie #3: the 1968 crazy sci-fi monster flick THE GREEN SLIME!
---
Movie #4: Not really calling this a premiere since it was just a bunch of friends in a living room, but it was the first screening of the anthology flick THINGS 6 (later released as "THINGZ") I was hired to make for Sterling Entertainment. Did I make THINGS 5? Yes. Am I currently making THINGS 7? Yes (later released as "THINGS 666"). It's a crazy world sometimes.
---
Next up was movie #5: my still-in-production horror anthology CHANNEL 99. There are a couple more segments to be done, but it was fun to share what has been completed so far with everyone.
---
Movie #6: Motel Hell, which was a first-time watch for a couple people. A cult classic!
---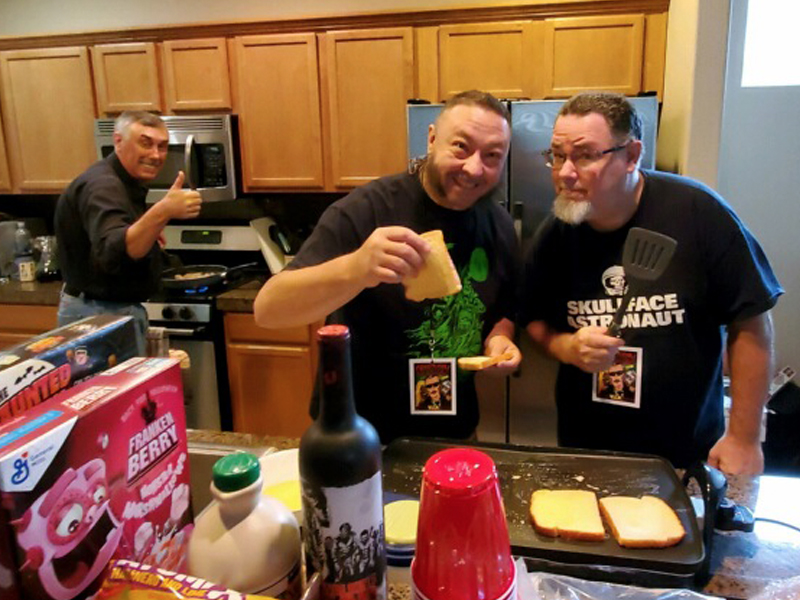 On Saturday morning, we held our own V.I.P. Brunch!
---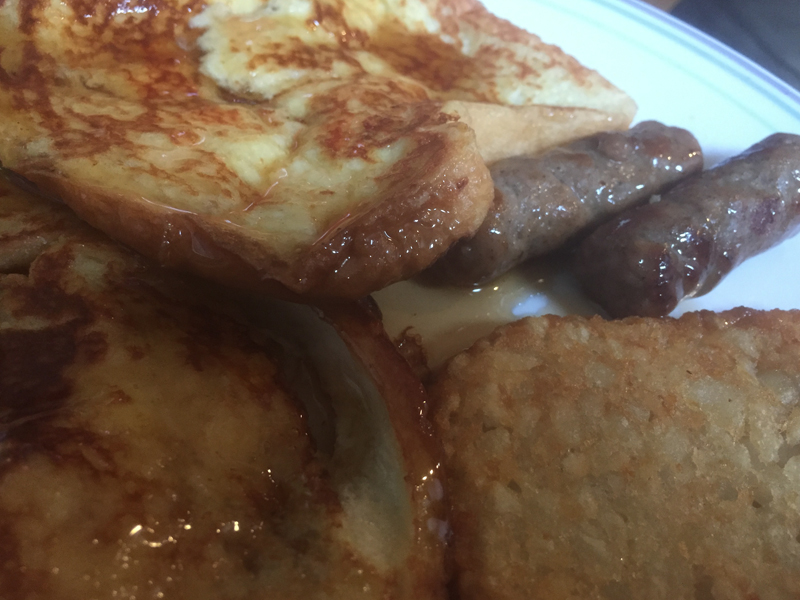 Mmmmmmmmmmm
---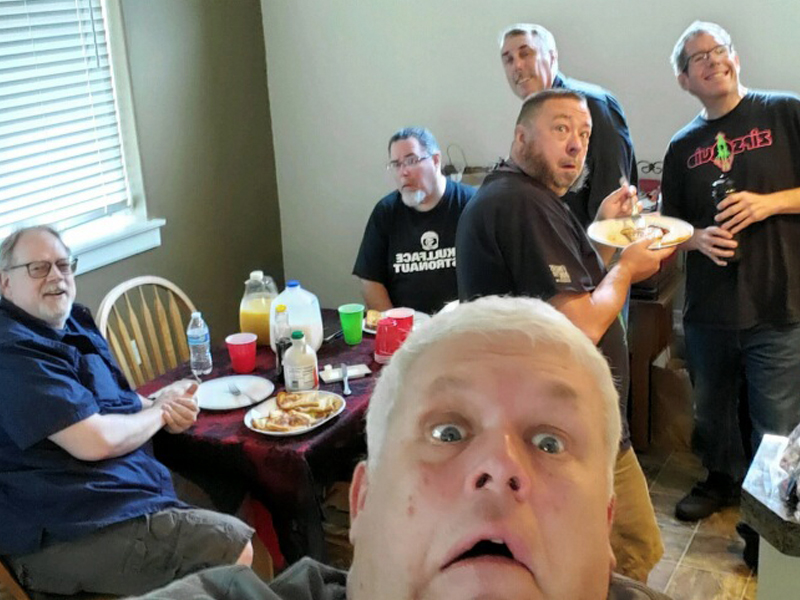 Hurry up and finish stuffing your faces so we can watch more movies!
---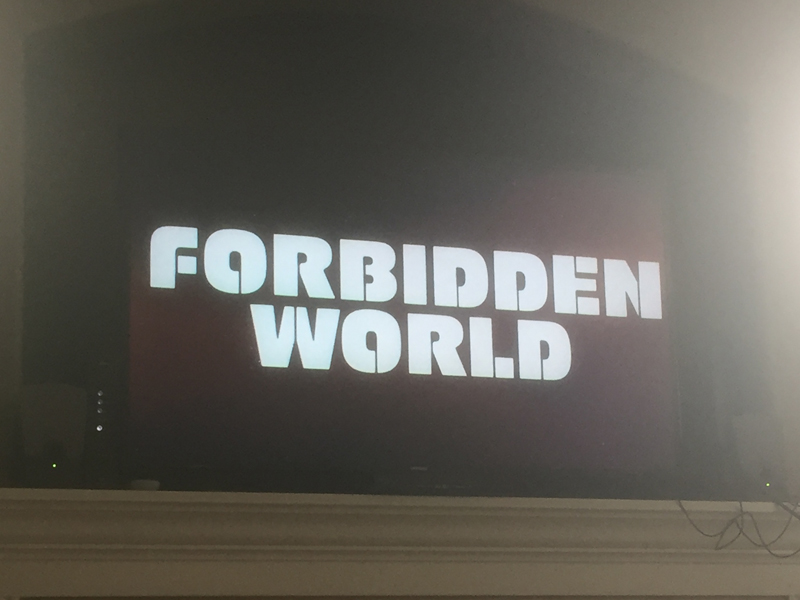 Movie #7: the Roger Corman-produced sci-fi horror slime-fest FORBIDDEN WORLD!
---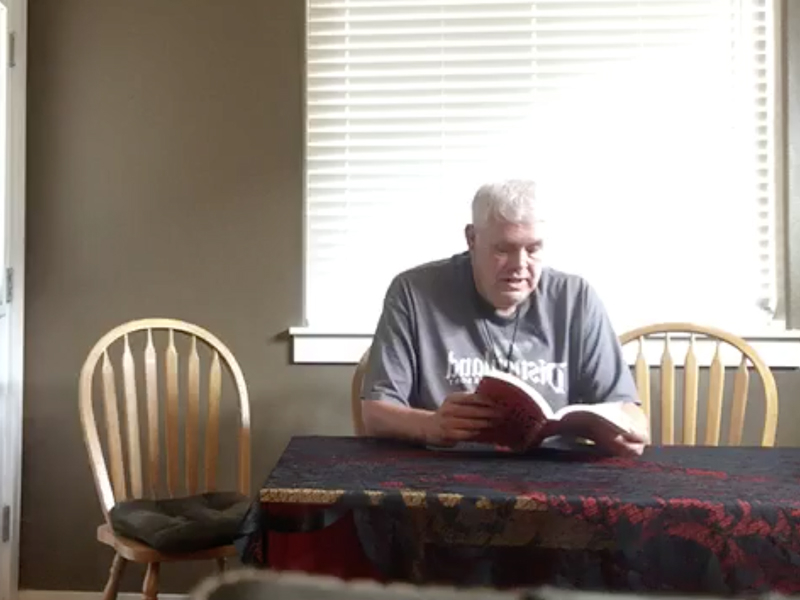 It was Saturday afternoon and time for a Facebook Livestream to mimic some of the events and panels we usually see at Crypticon Seattle. The full video is embedded at the bottom of this trip diary. First up was a reading - in this case John read from one of his favorite stories: Ray Bradbury's Something Wicked This Way Comes.
---
Next up was the horror cake event - in this case Rob had unearthed an ancient haunted gingerbread house kit from his garage and put it together!
---
Hey - wonder what we would look like standing next to this house? Something like this!
---
Next was the cosplay competition. Only two entrants this year. We had people watching the livestream vote and it ended up being a tie.
---
Next up was the indie filmmaking panel. Solid advice from John and I.
---
Next I moderated a panel talking about Dale's work in my and John's flicks, from walking through scenes to actually having lines and eventually playing the oddball Mr. Birch in several of my flicks.
---
Next was a group discussion of the fun had in the van trips each year on the way up and back from Crypticon Seattle.
---
Next up was a segment called, "What We've Watched So Far." Self-explanatory. And more bloody marys.
---

Next was a Q and A session. First question was which syrup they liked. Answers varied.
---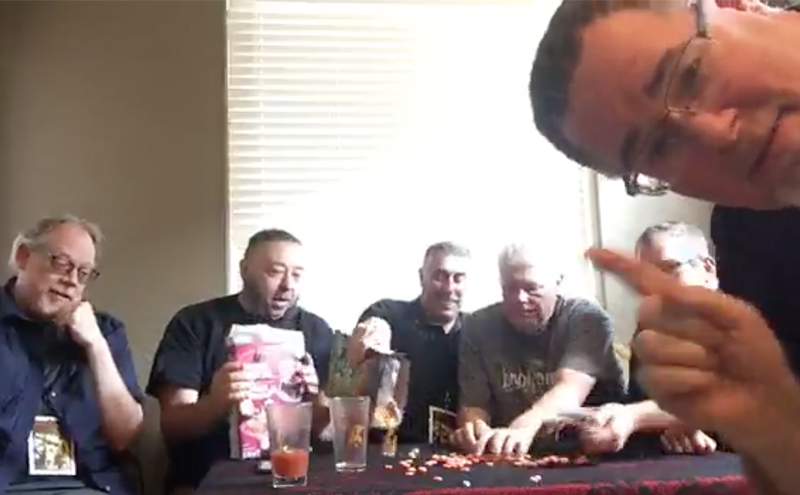 Next question was which of these two cereals was better. Again answers varied.
---
Finally, we wrapped up the livestream with a segment called "We Love Crypticon Seattle." And we do.
---
Movie #8: the Roger Corman-produced sci-fi horror slime-fest HUMANOIDS FROM THE DEEP!
---
Movie #9: Basketcase!
---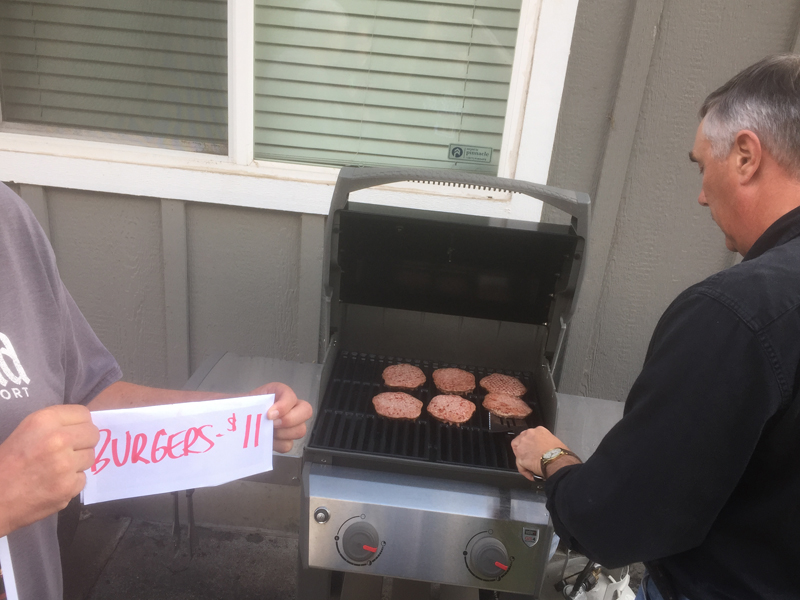 Time for dinner! Burgers on the patio, just like at Crypticon Seattle!
---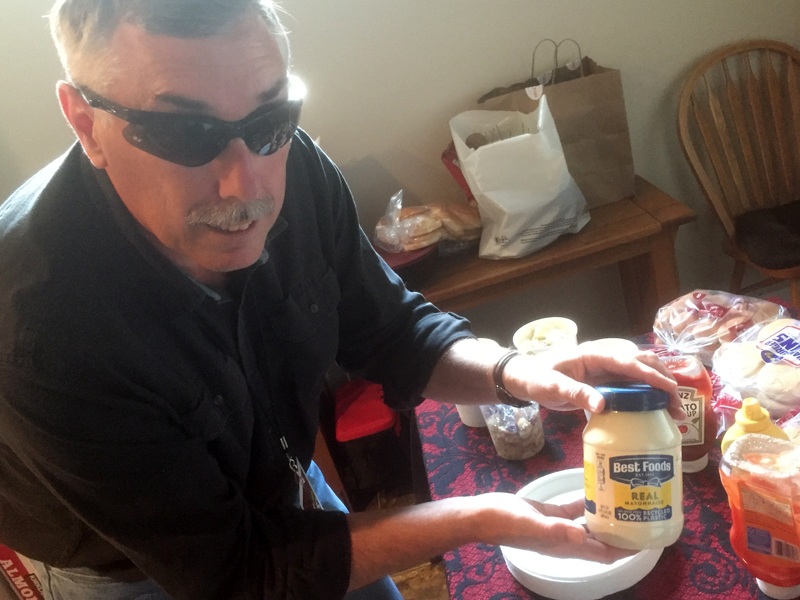 Mr. Birch always makes sure there is mayo.
---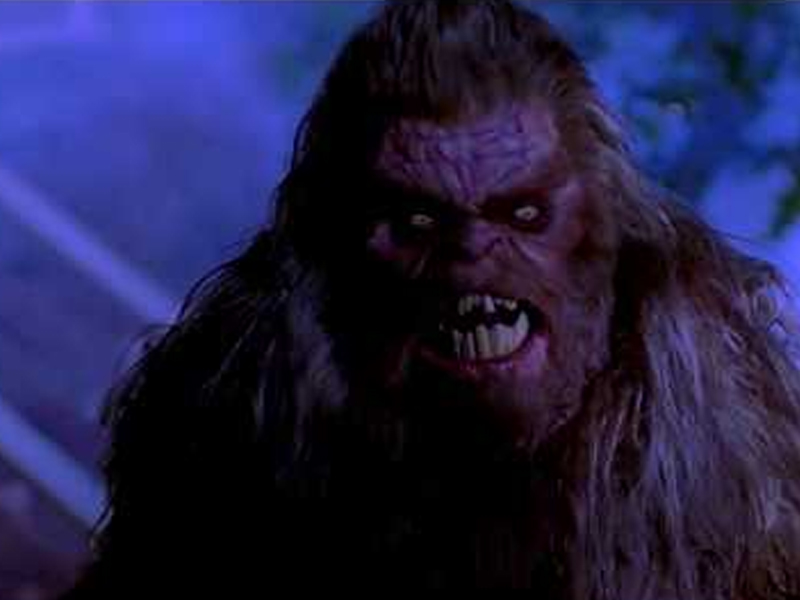 Movie #10: the wild bigfoot movie Abominable with Tiffany Shepis, Jeffrey Combs and Lance Henriksen!
---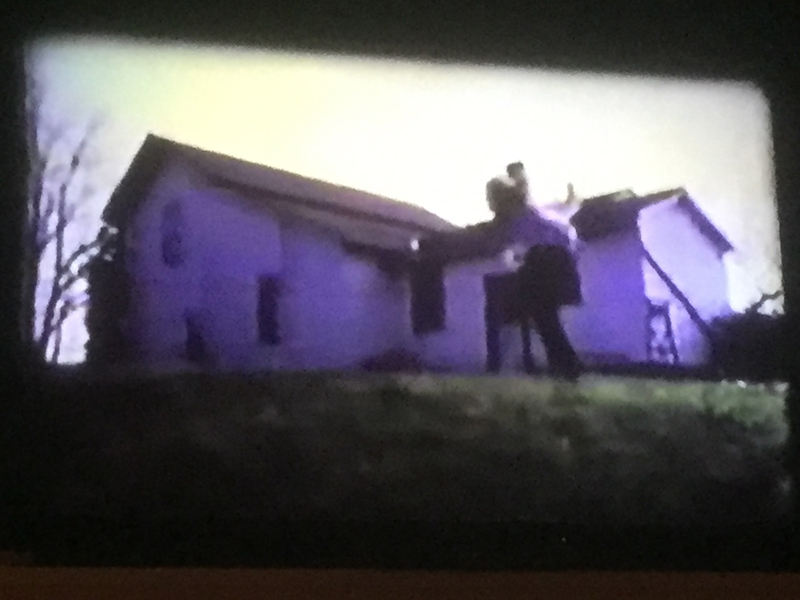 Movie #11: Within the Woods, a short by Sam Raimi that was pretty much a trial run at Evil Dead. We also watched a whole bunch of other shorts.
---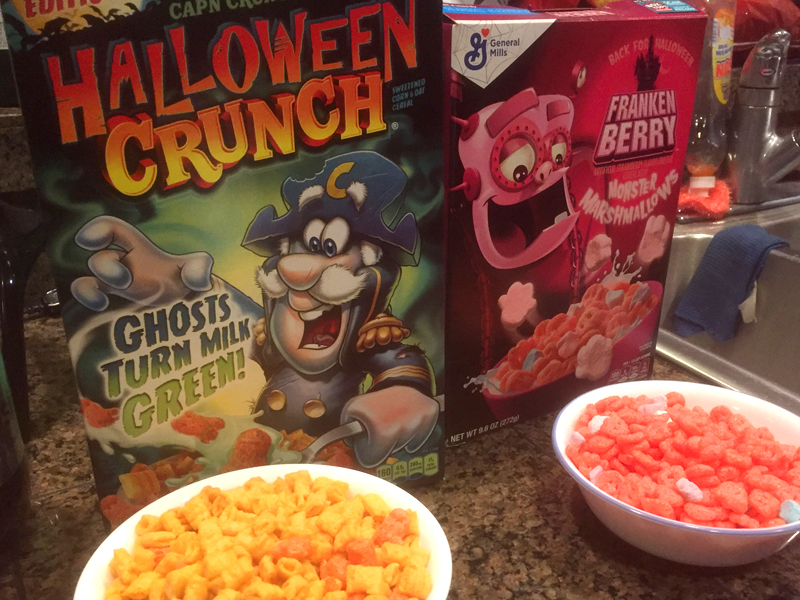 Time for snacks!
---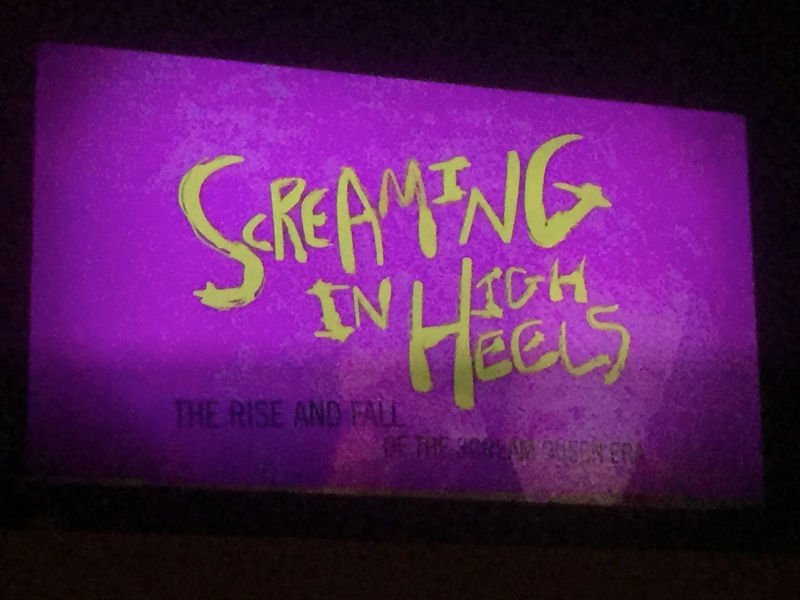 Movie #12: Jason Paul Collum's great documentary SCREAMING IN HIGH HEELS: THE RISE AND FALL OF THE SCREAM QUEEN ERA!
---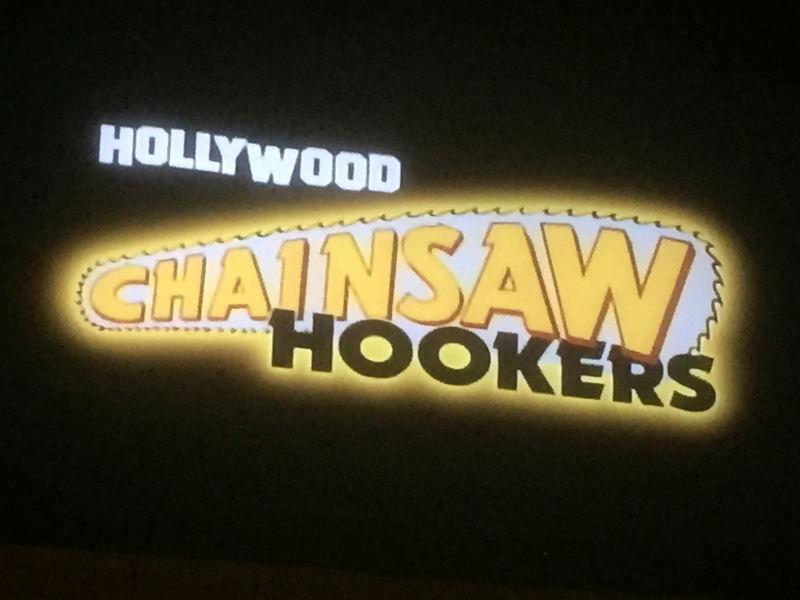 Inspired by all that Michelle Bauer and Linnea Quigley in the documentary, we next watched movie #13: Fred Olen Ray's HOLLYWOOD CHAINSAW HOOKERS
---
The late night party at Crypticon Seattle is the "Thirteenth Floor." Since Dale's house only has two stories, we had to go with the "14th Stair."
---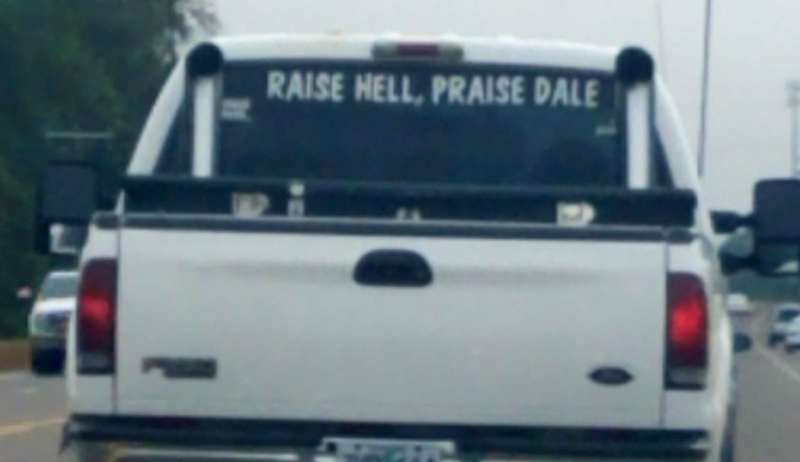 On the way to Dale's on Sunday morning, I saw this truck. I took it as a good sign that we were headed to the right place!
---
More french toast, hash browns and sausage for breakfast.
---
And banana pudding! Why not?
---
Still inspired by the documentary from the night before, for movie #14 we chose SCREAM QUEEN HOT TUB PARTY!
---
We wrapped up Crypticon Dale's House with Movie #15: SOV Horror's ridiculous comedy gorefest Zombarella's House of Whorrors!
---
The last photo taken at Crypticon Seattle each year is usually us with 'con mom' Mickie. But since this was just a tiny little con for 6 friends, we decided we would just photoshop Mickie in.
---

Boy that was a lot of fun, but hopefully we can have our usual road trip/guys weekend/convention adventure at Crypticon Seattle next year.
Maybe.
Hopefully.
I guess we'll see.
Crypticon Dale's House 2020 Livestream! from Joe Sherlock on Vimeo.